BIOMASS PELLET PLANT CASES
—— PELLET MACHINE ——
RICHI Machinery can produce 0.5-40T/H biomass pellet plant according to your different requirements.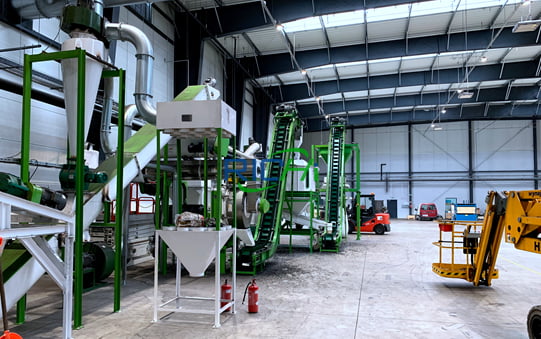 1-2T/H Organic Fertilizer Pellet Plant
The fertilizer pellet production business that this customer will carry out is a small 1-2 ton per hour capacity, and the size of the miracle gro fertilizer pellets is 3-4mm.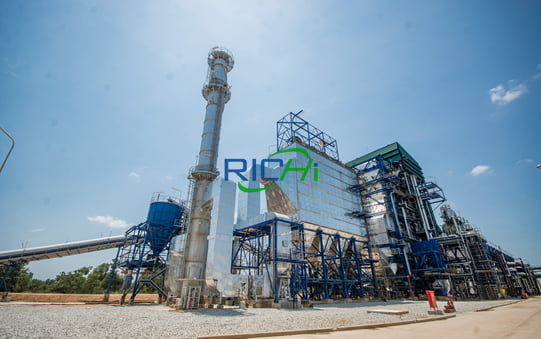 2-2.5T/H Wood Rice Husk Straw Pellet Production Line
The customer of this 2-2.5T/H wood pellet factory project has just entered the biomass wood pellets industry. The wood pellet making plant was also equipped with an emergency stop system.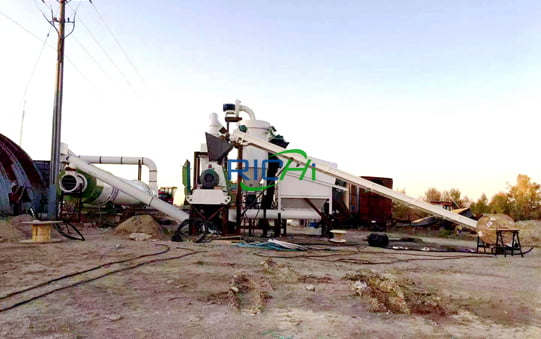 6T/H Wood Block Pellet Plant Project
The raw material wood blocks of the new build wood pellet mill plant project are small wooden blocks that have been broken, but they are still massive and need to be further pulverized.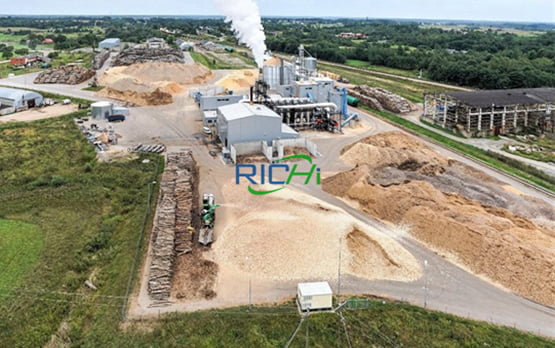 11-12T/H Wood Pellet Plant
The main raw material of this complete agriculture waste wood pellet plant project is rice husk, and waste wood scraps, wood chips and shavings are supplemented.

CUSTOM SOLUTIONS
—— GET A QUOTE ——
Accurate control of cost accounting, scientific calculation of expected profits, to achieve cost reduction and efficiency, profit can be expected.From equipment selection and program planning in the early stage
Quality Test Before Delivery
FEED PELLET PLANT PROJECTS
—— GET A QUOTE ——
RICHI Machinery can manufacture various feed pellet equipment according to different kinds of animals.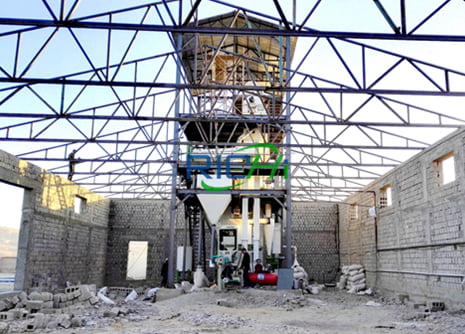 3-5T/H Animal Feed Factory Project For Chicken Feed Plant
The client is one of the feed pellet manufacturers in New Zealand. This is the second time to cooperate with RICHI Machinery. The equipment customers purchase is mainly used to produce chicken feed pellets.
Country: New Zealand
Finished Pellet: 2-12mm
Main Raw Materials: corn, wheat
Type: chicken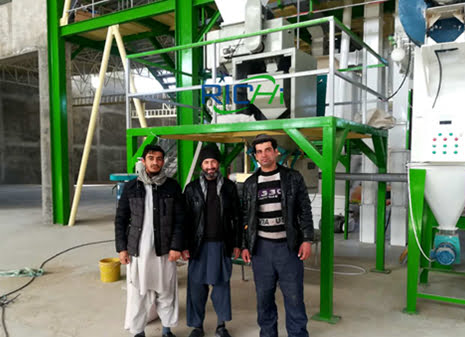 10T/H Animal Feed Mill Equipment For Sale
This is a customized automatic chicken feed mill plant. It is used to produce 2-6mm chicken feed pellets. The raw materials are corn, wheat, soya meal, sorghum, and other grain.
Country: Afghanistan
Finished Pellet: 2-6mm
Main Raw Materials: corn, wheat, soya
Type: chicken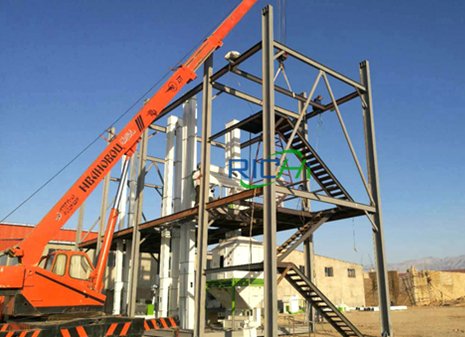 10-12T/H Fully Automatic Cattle Feed Pellet Plant With Hemp
The project is mainly used to produce 4-8mm cattle feed, sheep feed, and chicken feed. The raw materials are grass, corn, wheat bran, soybean meal, and hemp. The main machines are cattle feed mixing machine, cattle feed pellet making machine with forced feeder.
Country: America
Finished Pellet: 2-8mm
Main Raw Materials: grass, wheat bran
Type: cattle, sheep, chicken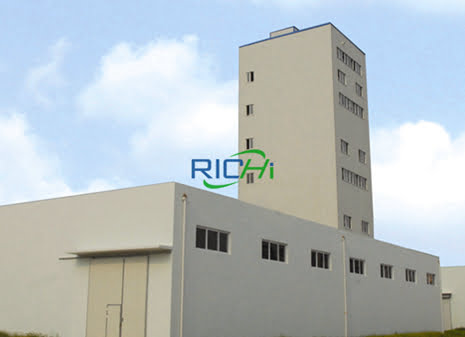 Due to the huge feed market in Saudi Arabia, the client determined to invest in a 15-16t/h animal feed factory project for cattle and chicken. The client spent about two weeks in China, visited more than 10 feed equipment manufacturers, and finally signed with RIHCI Machinery for a fully automatic 15-16t/h animal feed production line.
Country: Saudi Arabia
Finished Pellet: 1.5-8mm
Main Raw Materials: corn, soybean meal
Type: cattle, chicken SOME EXPORTED COUNTRIES

Countries: United States
Project: Wood Pellet Manufacturing Plant
Capacity: 10 Tons Per Hour

Countries: Indonesia
Project: Wood Pellet Production Line
Capacity: 1-1.5T/H

Countries: Canada
Project: Full Automatic Wood Pellet Plant
Capacity: 2-3 Tons Per Hour

Countries: Australia
Project: Super Quality Wood Pellet Plant
Capacity: 2-2.5 Ton

Countries: Mexico
Project: Industrial Wood Pellet Plant Project
Capacity: 10 Tons Per Hour
WOOD PELLET PLANT CASES
—— PELLET MACHINE ——
RICHI Machinery can produce 0.5-40T/H wood pellet plant according to your different requirements.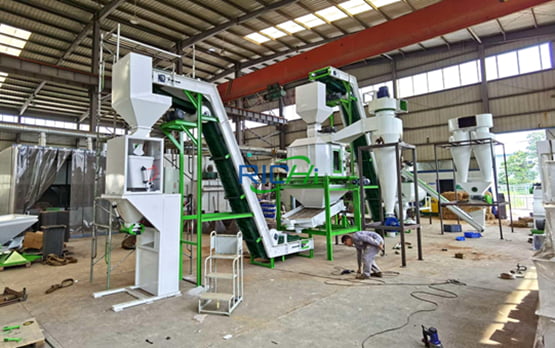 2-2.5T/H Computer Control Wood Pellet Plant For Sale
It is designed and built for making pellets from sawdust out of the wood residues from local lumber-mill, sawmill or timber mill. The produced wood pellets are mainly sold to people who need heating locally.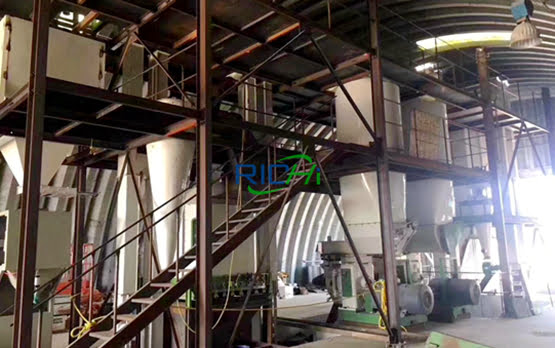 2-3T/H Canada Full Automatic Wood Pellet Plant
The raw material of this customized wood pellet production plant is 50% moisture wood chips, 50% moisture sawdust, and the final size requirement is 6-12mm.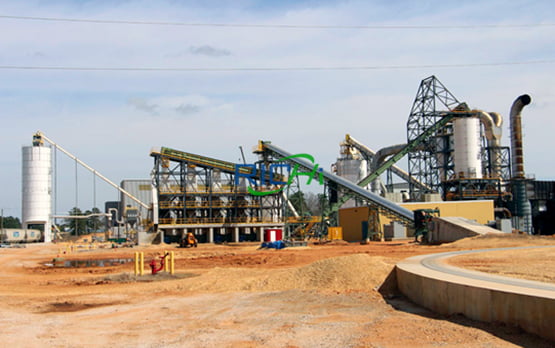 5T/H Wood Pellet Plant For Sale
The 5 tons per hour biomass wood pellet factory project in cooperation with Austrian customers is to process 8 mm wood chip pellets, which is mainly used for heating small-scale private residential and medium-sized industrial boilers in Austria.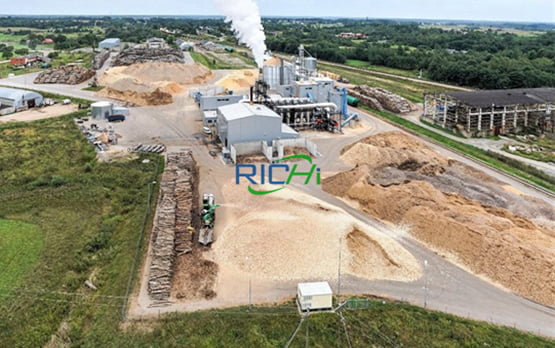 10T/H Industrial Wood Pellet Plant
This project is a large industrial turnkey new design 10 tons/hour wood pellet production line. The customer's main production raw materials are some waste wood, which is relatively large and contains iron nails and other impurities.

THE MAIN EQUIPMENT IN RICHI MACHINERY
---
As a professional pellet production equipment manufacturer, we are able to provide various pellet production equipment to meet your needs.
Feed Pellet Machine For Sale

Biomass Pelletizer

Organic Fertilizer Pellet Machine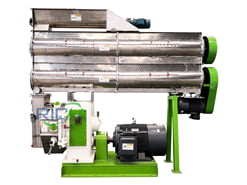 This equipment is used to press 2-12mm animal feed pellets from the materials of corn, soybean meal, grass, and rice husk.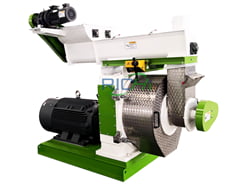 The biomass pelletizer is a new biomass energy equipment and granulating equipment for the production of biomass pellets, such as straw, and hemp.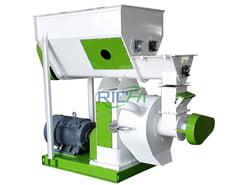 The machine is a granulator that is used to granulate various organic substances after fermentation.
CONTACT US
—— GET A QUOTE ——
Pls Send Your Contact Information And Project Requirements, We Will Let Our Project Counselor Contact With You. In Addition, We Will Send The Quotation, Video, And Other Detail Information To Your Email, Pls Remember To Check Your Email!
Address
Longhai 2nd Rd & 10th St, Kaifeng City, Henan Province, China
Mail Address
enquiry@richipelletmill.com
Fax: 0086-371-63752859
Our Numbers
Whatsapp:+8618574103366
Telephone:0086-185-74103366
Open Hours
24 hours at your service Customize your private production